Context
Nia Technologies is currently developing a digital data collection and sharing platform, which will connect Nia's global network of orthopaedic clinicians to collaborate on cases and improve the application of 3D printing of prosthetics and orthotics worldwide. The platform was designed by a team from Usability Matters in Toronto. It is currently in web development with another company.
Over the summer months of my internship with Nia, I supported the design work of Usability Matters, coming into the office weekly to provide a bridge between Nia and the design team, and to assist in conducting design research, prototyping, and user testing.
Problem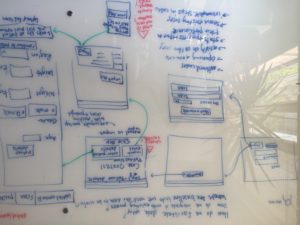 Lack of sophisticated collaboration tools in prosthetic/orthotic community worldwide: Clinicians we spoke to said that they mostly communicated with their colleagues over the phone if they needed to get advice on a new tool or technique. There isn't an online forum where the orthopaedic community engages in collaboration.
Facilitating data collection at point of care: For the platform to serve its purpose, its critical that orthopaedic clinicians in developing world contexts enter data related to their use of the 3D PrintAbility tool chain. However, the technologists in such contexts don't have time to add extra steps to their processes to get the necessary data online. Incentivizing use of the platform for these users was therefore a key challenge in this design process.
Process & Solution
The team from Usability Matters led this design process, with myself and my colleague at Nia providing support in various forms. We helped to create a journey map leveraging our knowledge from working at the organization (view a digitized version of this map). We also organized and conducted several user interviews to assist in research.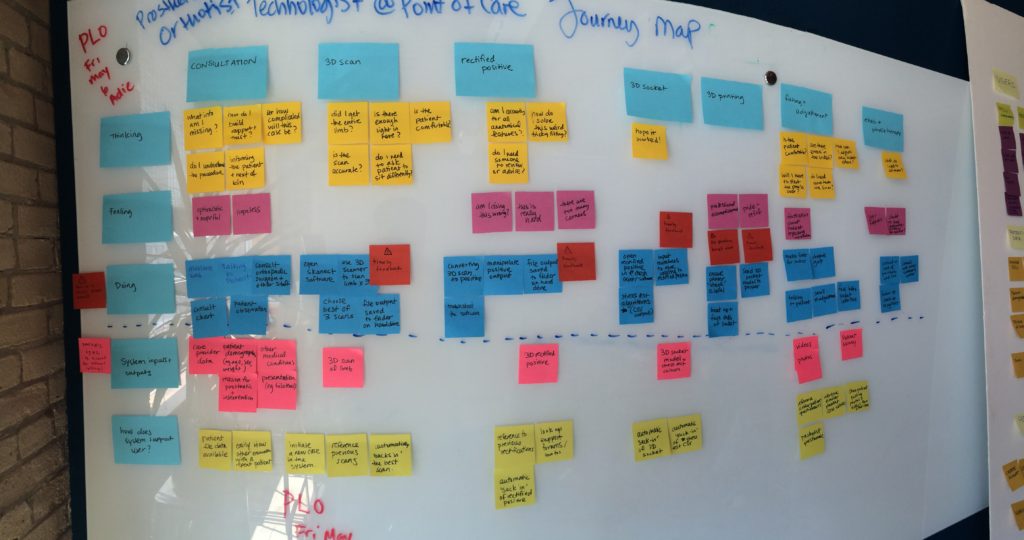 For the prototype of the system, we provided insights, ideas and sketches at several meetings with the UM team. We also created the initial design for the discussions feature in Axure.
Once the initial prototype was built, I organized and helped plan user testing with prosthetists and orthotists at Boundless Bracing and at Sunnybrook Hospital. I conducted several of these tests on the prototype and initial UI design.
Key Learnings
Working with the design team from Usability Matters was a great learning opportunity. I was able to participate in their design process and learn from their application of UX tools and strategies.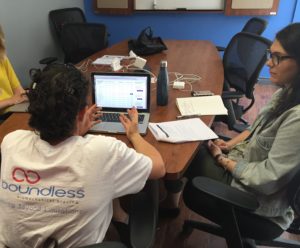 Some of the user interviews and testing we did for this project was with people from across the world with different customs and phrases; some was with local clinicians who spoke their own medical language when describing their experiences. I learned about the importance of asking for clarification when you don't understand your user's descriptions, and in turn, of acknowledging potential differences in the languages of you and your user and tailoring your questions to reflect those differences.
This project was highly iterative as frequent meetings with stakeholders often prompted new information to rise to the surface and create a need to edit design work. From this experience, I learned to put designs in front of stakeholders early and often not only to get their feedback, but also to elicit new data. They, too, form a clearer vision of the product as they have chances to look at it and to reconsider earlier direction given.