Context
I participated in the 2016 IxDA Newcomers and Refugees Design Jam at the Kijiji headquarters in Toronto. My team won Most Impactful for our design solution, MySettlement, an anonymous peer-to-peer review service for refugees and immigrants in Canada.
Problem, Process, & Solution: MySettlement
WelcomeHomeTO at Civic Tech Toronto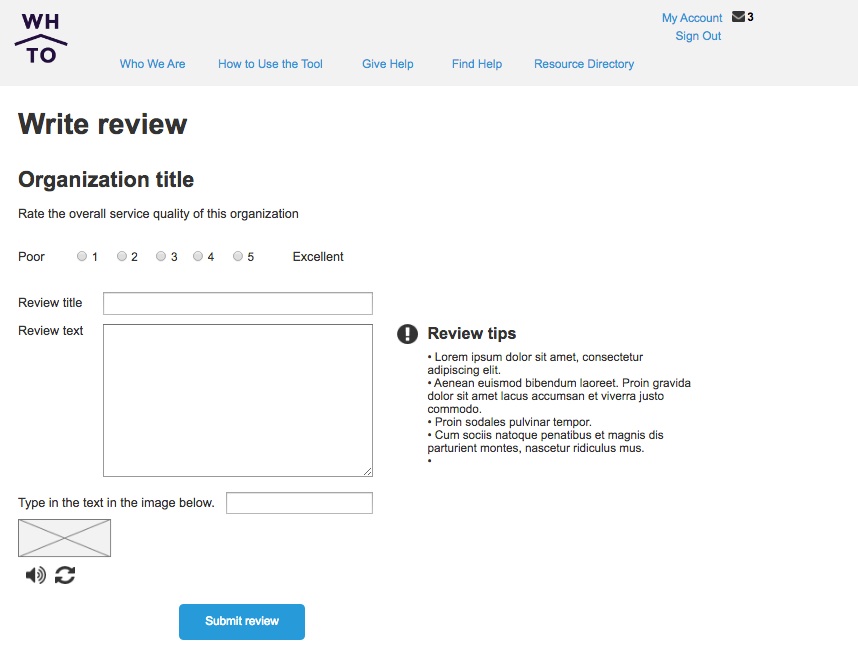 Following the Design Jam, I started attending Civic Tech Toronto meet-ups to work on the WelcomeHomeTO team which is working on several digital resources for refugees, newcomers, volunteers, private sponsors, and service providers in Toronto.
I joined the Digital/Development Team on WHTO to see through the implementation of the MySettlement review tool.
I worked on a prototype for the "Give Help/Get Help" Resource Connection product to flesh out the review process, as well as create a test plan for rounds of usability testing with users from the refugee community.
The tool also includes a directory of service providers, and provides users with the opportunity to either seek out opportunities to volunteer time or donate resources, or to receive donated time or resources.
Key Learnings
The central problem we started with at the design jam was how to empower refugees and newcomers to take ownership of their experience in Canada without undermining the work of service providers. During the design jam, we tried to deal with this issue by talking to representatives from both user groups and creating personas and user journeys so we could empathize with their needs.
After the design jam, we decided to fold our project into WelcomeHomeTO as a feature of one of their Resource Connection tool. A central challenge in this process has been knowing what to cut — paring down the product to make it fit into the WelcomeHomeTO MVP. To do so, we went back to the drawing board with more voices in the room to determine what was essential about the tool, and what wasn't needed in a first release.  
Artefacts
Our pitch deck from the IxDA Design Jam.
The WelcomeHomeTO brand site. I served as a Content Lead the brand site project, overseeing all copywriting and editing. I also developed our Blog and Social Media Guide for volunteers.
A sample journey map I created to consolidate user research and identify potential areas where the WHTO MVP can ameliorate pain points.